When:
February 24, 2018 @ 9:15 pm
2018-02-24T21:15:00-08:00
2018-02-24T21:30:00-08:00
8:30 doors
$10 adv/$12 a the door
From being the underdog, wild card winning, reprieved Rock n' Roll Rumble finalists to Boston Music Awards nominees and a staple of multiple music festivals in the northeast – OldJack has firmly planted their feet in the New England Music Scene, making music for music's sake.
"Most underrated band in Boston? There are just too many great acts in this town to — Ah, hell, I'll commit. Yes, OldJack is our most underrated talent."
– Jed Gottlieb, The Boston Herald
*********************************************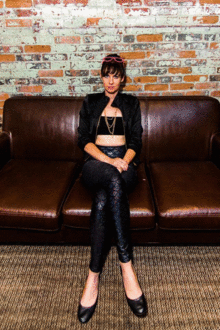 On ABBIE BARRETT and BAND
By Jed Gottlieb    December 02, 2016
"Nominated for female vocalist and singer-songwriter of the year: Yes, Barrett is a woman who sings and writes songs. But she could just as easily have nabbed nominations for album of the year for That Shame, or song of the year for the tough, tight rock tune Take It In Stride. She also should be a contender for best live act."
****************************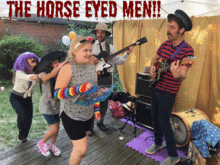 The Horse-Eyed Men are two brothers – Noah and Dylan Harley – who play original, disgruntled Americana and country. Raised by musical humans in a former candy store outside of Providence R.I., one or both of them have played for years throughout Europe and the U.S. under various monikers: The Cowboy Killers, The Rosewater Ladies, and most recently with the neo-diluvian klezmer outfit Tik Tok Laboratories. Their music mixes spaghetti-western themes with cabaret, ragtime, and post-partum punk. Their latest album, Grave Country, was recorded in Copenhagen on a grant from the Danish Arts Council in the summer of 2013, and will be released throughout the summer of 2014.