When:
December 15, 2017 @ 9:00 pm
2017-12-15T21:00:00-08:00
2017-12-15T21:15:00-08:00
8:30 doors –
general admission is $20 in advance and at the door
Special seating $100 (reserves one of the nine tables surrounding the performance area for you and a guest)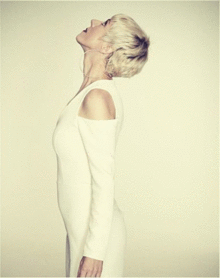 Ruby Rose Fox, a vocal powerhouse of soul-driven, edgy rock n roll (with a nod to new wave pop), whose voice threatens to knock down the walls of any room in which she performs is hard at work following her strongest year of new releases and live performances.  To finish off 2017 in style Ruby and the band play two nights at The Lizard Lounge!
In July & August 2015 Ruby Rose Fox was both the Improper Bostonian magazines pick for Best Musician of 2015 in the Bostons Best issue, and featured on the cover of its 2015  Music issue.
Ruby also took home the  Best Pop Artist, and  Best Female Vocalist honors at the 2015 Boston Music Awards, and was named  Female Performer of the Year, by the 2016 New England Music Awards.
The Boston Herald describes Ruby Rose Foxs music as  arty, edgy rock n roll that lets her be Lou Reed and Nico at the same time [and seems] to come from another scene, another world.
In April, 2015, Ruby Rose Fox embarked on a very successful tour supporting Martha Davis and The Motels promoting the release of two new singles: Blue Angel and Good Friday along the way.
On June 10th, 2015, Ruby Rose Fox was the musical guest featured in a live production of WBUR/NPRs On Point Live! with Tom Ashbrook and Cheryl Strayed.
************************************
Vocalist and songstress Aubrey Haddard bridges the gap between new-wave R&B and old-school blues with timeless soul and effortless melody. Performances by the 23 year old are refreshingly raw and hauntingly hypnotic, captivating audiences with a whiskey-soaked, sugar-coated voice that weaves itself in and out of groove-centric original music.
Cilla Bonnie is a bass player, singer, songwriter, and groovin' soul pop chanteuse